AMERICAN DEVELOPMENT CENTER MANAGEMENT
The founders of ADC consist of experienced developers, seasoned investors and attorneys, most of whom are also the core personnel at IRG. They are the leading force in making the IRG portfolio one of the largest private holders of industrial and commercial real estate in the U.S. The ADC team, joining together with IRG, brings expertise in the development of brownfield and greenfield sites for retail and commercial uses supported by EB-5 financing pursuant to USCIS requirements.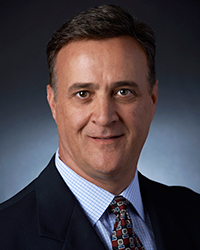 John A. Mase
Chief Executive Officer
John A. Mase is the Chief Executive Officer of ADC Fernley, LLC and will oversee its operations. He has more than 35 years of experience in the real estate industry as a principal, developer, and attorney. Mr. Mase has been involved in the EB-5 industry since approximately  2011 and has been the CEO of American Development Center, LLC since inception. Mr. Mase also serves as the CEO of IRG.
Mr. Mase has been interviewed by The Wall Street Journal, Bloomberg News and Yahoo Finance for his real estate expertise. He has also served as a special consultant to NBC Channel 4 News.
Mr. Mase was a founding partner of Fainsbert Mase & Snyder, LLP, a Los Angeles business law firm formed in 1987, and previously served as outside general counsel for IRG. He is a member of the State Bar of California and is designated a Certified Tax Specialist. As a corporate and real estate attorney, Mr. Mase has handled virtually all aspects of complex real estate transactions in the billions of dollars.
Mr. Mase was designated one of America's Top Lawyers, an honor bestowed upon the top 1% of lawyers nationwide. In addition, he was voted as one of the Southern California Super Lawyers®, an honor bestowed upon only 5% of licensed practicing attorneys for professional achievement and peer recognition. He also received the rating of AV Preeminent, the highest recognition for legal abilities and ethical standards from Martindale-Hubbell.
Mr. Mase passed the CPA examination and previously worked for Arthur Anderson, one of the former big five accounting firms.
Over the years, Mr. Mase has lectured at the University of Southern California, Golden Gate University, and for numerous trade and business organizations on a variety of topics on real estate, taxation, and business issues. Previously, Mr. Mase taught financial and managerial accounting at Boston University School of Management. He is one of the nation's leading experts on tax deferred exchanges and the co-author of "Real Property Exchanges, Second Edition," published by Regents of the University of California/CEB.
Born and raised in Trumbull, Connecticut, Mr. Mase graduated summa cum laude from the University of Rhode Island with a Bachelor of Science degree with a major in Business Administration (accounting). He received his Juris Doctor degree from Boston University School of Law and served as Executive Editor of Commentaries Journal. In addition, Mr. Mase completed MBA professional education programs at Harvard Business School and Columbia Business School.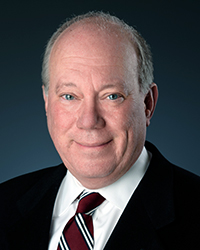 Richard H. Klein
Chief Financial Officer
Richard H. Klein is responsible for the overall financial activities, capitalization strategies, risk management and financial reporting for the IRG group of companies. He also provides leadership and coordination of the administrative, strategic planning, accounting and budgeting efforts of the company. Mr. Klein will also serve as CFO of ADC Fernley, LLC.
Mr. Klein is a CPA and has worked in real estate for more than 35 years. He is a highly regarded financial advisor, business strategist and thought leader possessing significant hands-on operational and entrepreneurial experience.
At Ernst & Young, Mr. Klein provided senior level advisory services to numerous Fortune 100 corporations, and was later involved with several start-up companies, performing a variety of roles including Chief Executive Officer, Chief Financial Officer and Executive Vice President. Since 2003, Mr. Klein has also served on the Board of Directors of Alexandria Real Estate Equities, Inc. (NYSE: ARE), an $24 Billion publicly traded REIT. Mr. Klein is chairman of ARE's audit committee, a member of the compensation committee and oversees the firm's venture capital arm with invested capital in excess of $900 Million.
Mr. Klein has been involved with several philanthropic and religious organizations and currently has leadership roles with local chapters of the Boy Scouts of America and Sons of American Legion. Mr. Klein received a Bachelor of Science degree in accounting & finance from the University of Southern California.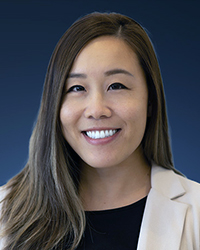 Stephanie Chow
Corporate Controller
Stephanie Chow is a Certified Public Accountant oversees IRG corporate finances and accounting. She provides leadership and coordination of the administrative, strategic planning, and budgeting efforts for the company. Ms. Chow will also oversee accounting matters for ADC Fernley, LLC.
Ms. Chow previously held a leadership role as Controller for The Rosen Group, where she was responsible for the management and oversight of day-to-day accounting operations and financial reporting for over 100 commercial properties on the East Coast and bookkeeping for three generations of the family. She was also a Manager at Novogradac & Co., where she managed audits, reviews, compilations and agreed-upon procedures for various privately held companies and nonprofits in commercial and residential real estate industries. She was also in-charge of the review and preparation of financial statements, disclosure notes, work papers, management letters, customized audit program, policies and procedures in accordance with generally accepted account principles (GAAP).
Stephanie received a Bachelor of Science in Business Administration and Accounting from California State University.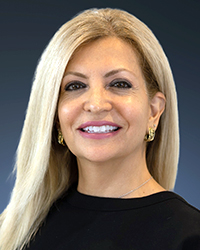 Rozita Ebrami
Director of Investor Relations
Rozita Ebrami is the Director of Investor Relations, working closely to support the CEO and build relationships with domestic and international investors. Ms. Ebrami manages day-to-day operations and staffing at the Los Angeles office and special projects for IRG's national portfolio of properties. Ms. Ebrami will assist ADC Fernley, LLC with investor relations.
Prior to IRG, she was a coordinator and accountant for the operations and security divisions at global developer, Westfield Corp. For over 13 years, where she supported the accounting, operations, and leasing departments.
Ms. Ebrami has a Bachelor of Science in Business Administration from University of Phoenix. She has volunteered and raised funds for St. Jude Children hospital and resides in Los Angeles.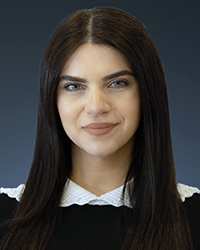 Ani Gumrikyan
Corporate Accountant
Ani Gumrikyan is a corporate accountant for IRG where she is an essential part of the company's day to day operations. Ms. Gumrikyan will also assist ADC Fernley, LLC with corporate accounting and compliance.
Ms. Gumrikyan began her career as an accountant for a Los Angeles real estate group where she worked all accounting positions from daily operations to audits and became accounting manager and managed the entire accounting department. With several years of real estate accounting under her belt she joined LA's most coveted vegan restaurant group Love Serve Remember's corporate accounting team. There she was responsible for Gracias Madre's and all Gratitude restaurants daily sales analysis along with corporate financing, operations, and budgeting. Before joining IRG, Ani was the cost accountant at a manufacturing company in DTLA where her meticulous accounting skills help improve the company's profits.
Ms. Gumrikyan has lived in Los Angeles her entire life and received her Bachelor of Science degree in Accounting and Business Management.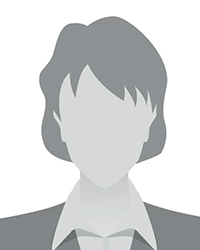 Jenny Godoy
Corporate Accountant
Jenny Godoy has recently joined IRG as a Corporate Accountant. She has more than eighteen years' experience in accounting. She will also assist ADC Fernley, LLC with corporate accounting and compliance.
Ms. Godoy has a Bachelor of Science in Business Administration from Mount Saint Mary's University, and she resides in Los Angeles.